CONTACT US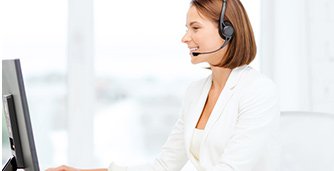 Life Extension Australia's call centre is available for you during office hours.
Office hours Monday to Friday 7:00 am – 3:00 pm (AEST) Australian eastern standard time. Our dedicated Customer Service Representatives are ready to assist you with any questions or concerns you may have regarding order status, returns, address changes, and more. Just call us toll-free on Australia: NEW 1800 344 638 or New Zealand: 0800 451 366 we are waiting to hear from you!
WELLNESS SPECIALISTS
We're dedicated to making sure you stay healthy and live better, and we're here to answer any questions you may have. Need to know about our products and ingredients … or find out how to create a regimen of nutritional supplements, diet, and exercise that's customised for your needs?
Call our Wellness Specialists at (0011) 1-800-226-2370. You can reach them from 8 a.m. to 1 a.m. weekdays and 9 a.m. to 1 a.m. weekends.
US Time Zone UTC/GMT -5 hours
NUTRITION CENTER
If your in the area… Our Nutrition Center offers over 350 premium-quality, science-based Life Extension supplements and over 2,000 other trusted brand products, supplements, and health books. Call the Nutrition Center at (0011) 1 954-766-8144, or (0011) 1-888-895-4771.
Hours of Operation
Mon-Fri 9:00am – 8:00pm ET
Sat 9:00am – 6:00pm ET
Sun 11:00am – 5:00pm ET
FOR ANY INQUIRIES
We welcome any inquiries, questions, comments, or suggestions you may have, and we'll reply within 1 to 2 business days using our form below. If you need immediate assistance, please call our toll-free numbers anytime during office hours. Office hours: Australia time: 7am – 3pm   New Zealand Time: 9am – 5pm
Australia toll-free:  1800 344 638 
New Zealand toll-free:  0800 451 366
International call direct line: +679 652 0546
Urgent after hours enquiries: +679 708 1279
Mailing Address:
Life Extension Pacific Limited
PO Box 1036
Sigatoka, Fiji
SEND A MESSAGE
Contact us by using our message form
FREQUENTLY ASKED QUESTIONS
For immediate answers to frequently asked questions, please visit Life Extension's FAQs. There you'll find answers to such commonly asked questions as:
Why are Life Extension's nutritional supplements more advanced than other dietary supplements?
The unique ingredients included in Life Extension's products are often years ahead of the products sold by commercial vitamin companies. Life Extension scientists analyze thousands of scientific studies every week to make sure their health-promoting formulas include the most advanced life extending ingredients in the world. They also interact with the world's foremost gerontology researchers in order to obtain inside information about antiaging breakthroughs before these findings are published. Life Extension funds the most advanced anti-ischemia laboratory in the world, where antioxidant vitamins, hormones, and pharmaceutical agents are used to prevent free radical induced cellular damage.
The most popular multivitamin supplement is Life Extension Mix.
Life Extension Mix™ contains unique vegetable, fruit, and herbal extracts along with high quantities of amino acids, vitamins, minerals, and special antioxidants. Life Extension Mix formula is fortified with botanical extracts that help to maintain healthy cells via physiological processes separate from traditional antioxidants. Consumption of these types of plants is being recommended based on research emanating from the most prestigious medical centers in the world.
This super potent antioxidant formula is light years ahead of any multivitamin supplement on the market. Since 1983, Life Extension Mix has been reformulated countless times to take advantage of scientific breakthroughs uncovered by Life Extension scientists. In 1985, the carotenoids lycopene and xanthophyll were added to Life Extension Mix. In1995, Life Extension Mix was reformulated to include even more potent extracts of lycopene and xanthophyll, along with a 22 to 1 broccoli concentrate and numerous other enhancements. In 2004, Life Extension Mix had the most extensive revision to date. The updated formula contains sesame lignans which have a broad range of applications in human health. This includes increasing human tissue levels of vitamin E by facilitating carrier proteins in the liver to deliver nutrients to cells throughout the body.
Chromium, magnesium and biotin are nutrients required to maintain optimal blood sugar levels. The updated Life Extension Mix provides 500 mcg of chromium (compared to 200 mcg in the previous version), a more absorbable form of magnesium, and the same high potency of biotin. A review of studies showing benefits for chromium supplementation revealed that doses exceeding 200 mcg a day are required for optimal effects. Life Extension Mix costs members less than other multinutrient formulas, which do not contain such nutrients as lycopene, xanthophyl (lutein extract), and broccoli.
What is a good, basic nutrition program?
For a foundational supplement regimen, Life Extension suggests starting with a multivitamin, CoQ10, and fish oil supplement. A multivitamin is the cornerstone of every nutritional program, and it should provide all of the essential vitamins and minerals for one's daily needs, with the exception of calcium. The most comprehensive formula that we have to offer is our Life Extension Mix. For calcium, we suggest considering one of our Bone Restore formulas. For convenience and cost savings, we offer our Core Health Essentials Kit, which provides a 30-day supply of the following four products: Two-Per-Day, Super Omega-3, CoQ10, and Super Bio-Curcumin.
How do I take Life Extension Mix multivitamins?
Life Extension Mix is available in powder, tablet, or capsule form. Take three scoops of Life Extension Mix Powder per day, one with each meal. The tablet version has a serving size of eight per day, and it is suggested to take three with breakfast, two with lunch, and three with dinner. If you prefer capsules, the serving size is twelve per day, and it is suggested to take four with breakfast, four with lunch and four with dinner.
MESSAGE FORM
Complete fields below to send your message!