Gift ideas for MUM – This Mother's Day!
Women's wellness needs are different from those of men. Our products offer specific support for bone health, hormone health and skin care.
NUTRIENTS – FOR WOMEN
Say hello to some of our women's health care super-stars!
Estrogen for Women
Supplement for healthy female hormone support
Vitamin D3
Helps maintain a balanced, effective immune response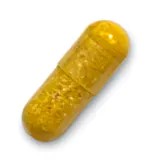 Two-Per-Day Multivitamin
Healthy dose of high-quality vitamins, minerals & nutrients
Skin Restoring Ceramides
Hydrates & smooths the appearance of fine lines & wrinkles
Which is Right for Me?
Just as no two women are alike, neither are their health needs, and the answer will vary according to age, lifestyle and diet, among other factors. For optimal health, a good rule of thumb is to combine a quality multivitamin with other women's health formulas specific to your unique dietary needs, health concerns and wellness goals
Women's Health Essential Nutrients
Don't need the whole kit? Each of these premium formulas is available as a separate purchase at a great price.