Ultra Vitamin – Liposomal Multivitamin Formula
100 mL  | Item # Q-1024
Overview
What is Ultra Vitamin?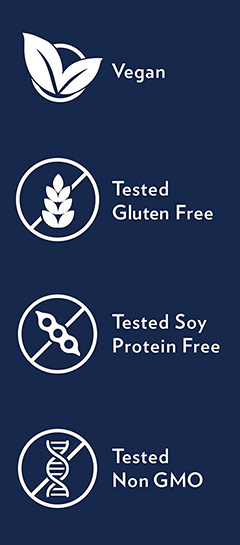 It's a liquid multivitamin supplement with bioactive B Vitamins, Vitamin D3, Vitamin C, E + K,  includes antioxidants for brain, energy & eye support. Unlike standard vitamin blends, Quicksilver Scientific utilizes the most absorbable, stable and metabolically active forms of all of our basic vitamins. Ultra Vitamin provides a wealth of vitamins with higher-than-normal bioavailability, supporting several aspects of your health.
Includes three of the most potent carotenoids known – lutein, zeaxanthin, and lycopene to expand the spectrum of protection.
Ultra Vitamin Benefits
Usies absorbable, stable active nutrients
Supports wellness, energy, and immune health
Ocular support against blue light and screen exposure
Delivers their essential vitamins faster and more efficiently
Liposomal Multivitamin Liquid Formula
A unique multivitamin blend delivering maximum absorption and effectiveness. The formula includes many active forms of B vitamins, along with a comprehensive blend of stable, metabolically active vitamins and antioxidants.
Product Details
Avant-Garde liposomal multivitamin liquid, treat your body to foundational nutrients your system can recognize, absorb, and feel. This advanced liposomal multivitamin and antioxidant elixir offers unsurpassed absorption to support wellness, energy, and immune health.
A Form Your Body Will Love – Even with 4-6 capsules, typical multis are not well absorbed and produce nutrient waste. Just one tsp of Ultra Vitamin® delivers fast-acting, liposome-enhanced nutrients that quickly circulate in the bloodstream after ingestion.
Absorbable, Stable, Active Nutrients – Includes a full-spectrum B complex with folate, methyl B12, and B6. Also features vitamins D3, K2, A, C, and E.
Antioxidant Support – Lutein, Zeaxanthin, and Lycopene join forces with tocotrienols to help promote protection against environmental stressors, including ocular support against blue light and screen exposure.
Unlike standard vitamin blends, Quicksilver Scientific utilizes the most absorbable, stable and metabolically active forms of all of our basic vitamins.

Includes highly bioactive B vitamins, Vitamin D3 for maximum effect, both forms of Vitamin K, and trimethylglycine to support the liver and methylation.

Tocotrienols, part of the vitamin E family, offer unusually potent antioxidant activity, and three specialized carotenoids can broaden that antioxidant protection, especially safeguarding the eye and vision.

This product uses phospholipids from purified sunflower seed lecithin and does not contain gluten.
Supplement Facts
Serving Size: 5 mL (1 teaspoon)
Amount Per Serving
Vitamin A (as Palmitate, Beta Carotene)
3800 mcg
Vitamin C (as Sodium Ascorbate)
110 mg
Vitamin D (as Cholecalciferol) (D3)
62.5mcg (2500 IU)
Vitamin E (as Natural Mixed Tocopherols, Tocofersolan)
23 mg
Vitamin K (as K2 (MK7), K1 (phytonadione))
90 mcg
Thiamin (Vitamin B1) (Thiamine HCl)
12.5 mg
Riboflavin (as Riboflavin-5-Phosphate)
5.6 mg
Niacin (as Niacin, Niacinamide)
10 mg
Vitamin B6 (as Pyridoxine HCl)
6.7 mg
Folate (as Calcium Folinate)
850 mcg DFE
Vitamin B12 (as Methylcobalamin)
500 mcg
Biotin
500 mcg
Pantothenic acid (as Calcium d-Pantothenate)
25 mg
Sodium (as Sodium Ascorbate)
10mg
Trimethylglycine (from betaine)
20 mg
Proprietary Blend Phospholipids (from purified sunflower seed lecithin), liquid Milk Thistle seed extract, Tocotrienols (from annatto), Lycopene, Zeaxanthin, Lutein
363 mg

Other Ingredients:

Water, glycerin, ethanol, EDTA (as preservative), natural citrus oils, and natural flavoring
**Daily Value (DV) not established

Dosage and Use

Take 1 teaspoon by mouth once daily. Hold in mouth 30 seconds before swallowing. Repeat to desired dosage or as directed by a healthcare professional. Take an empty stomach, at least 10 minutes before meals. Use within 30 days of opening.
Warnings
KEEP OUT OF REACH OF CHILDREN
DO NOT EXCEED RECOMMENDED DOSE
Do not use if outer seal is broken or damaged.
If pregnant, breast feeding or planning to become pregnant, consult your physician before use.
To report a serious adverse event or obtain product information, contact (0011) 1-303-531-0861