Super Ubiquinol CoQ10 with PQQ
100 mg, 30 softgels | Item # 01733
Overview
What is Super Ubiquinol CoQ10 with PQQ?

CoQ10 is essential for cellular energy production, as are your cellular mitochondria. But CoQ10 levels decline with age, along with your number of functioning mitochondria. This is why we've created our best-in-class Super Ubiquinol CoQ10 with PQQ: a formula designed to support cellular energy production and promote new mitochondrial growth at the same time.
The cells in your heart, brain and other vital organs need mitochondria, and those mitochondria need CoQ10. This formula supports both!
Super Ubiquinol CoQ10 with PQQ Benefits
Shilajit complements CoQ10's cellular energy benefits
Ubiquinol absorbs up to 8x better than standard CoQ10
Promotes the generation of new mitochondria with PQQ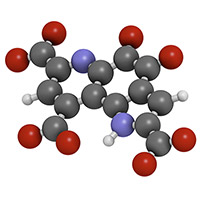 Why did we add PQQ?
PQQ is a powerful nutrient. It promotes the production of new mitochondria, helps protect mitochondrial DNA and helps inhibit oxidative stress at the cellular level.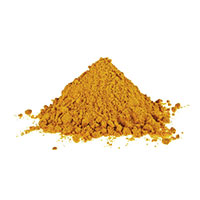 What is our ubiquinol CoQ10

?

Our ubiquinol CoQ10 is a form of CoQ10 that absorbs up to 8 times better than the industry-standard ubiquinone, enhancing its health benefits.
Super Ubiquinol CoQ10 with PQQ
The How & Why Behind Our CoQ10
The traditional ubiquinone form of CoQ10 is difficult for the body to absorb. So, scientists developed a ubiquinol form of CoQ10 that offers greater bioavailability and absorbs much better for enhanced health benefits.
Product Details
CoQ10 for heart health & cellular energy
CoQ10 (or coenzyme Q10) is an essential nutrient your body requires for healthy mitochondrial function, a process that produces body energy at the cellular level. Because of this, it makes sense that CoQ10 is concentrated in high-energy organs such as your brain, liver, kidneys and the heart.
CoQ10 also has powerful antioxidant properties, protecting important proteins and mitochondrial DNA from oxidation. Unfortunately, CoQ10 levels in the body decrease over time.
Improved bioavailability with ubiquinol
The traditional ubiquinone form of CoQ10 is difficult for the body to absorb. That's why Life Extension offers a highly bioavailable form of ubiquinol CoQ10 in a patented delivery system shown to absorb up to 8x better than ubiquinone. In people taking this form of ubiquinol, high levels of plasma CoQ10 can be achieved in only four weeks.
Shilajit enhances CoQ10 effectiveness
PrimaVie® shilajit has been shown to promote mitochondrial metabolism, helping mitochondria convert fats and sugars into adenosine triphosphate (ATP), which is the main source of cellular energy. When combined with ubiquinol CoQ10, shilajit doubles levels of CoQ10 in the mitochondria. Shilajit also prolongs CoQ10's efficacy at the cellular level by stabilizing it in its ubiquinol form and promotes greater cellular energy output by improving delivery of CoQ10 into the mitochondria.
PQQ Promotes Growth of New Mitochondria
PQQ (pyrroloquinoline quinone) is a nutrient that promotes the production of new mitochondria. In fact, PQQ promotes youthful cellular function in three distinct ways:
Promotes mitochondrial biogenesis. PQQ activates genes that promote the formation of fresh mitochondria. It also beneficially interacts with genes directly involved in mitochondrial health.
Mitochondrial support.  PQQ's antioxidant potency and favorable gene-expression profile act to support mitochondrial defense.
Antioxidant power. PQQ is a potent antioxidant and its molecular stability enables PQQ to facilitate thousands of antioxidant reactions in the mitochondria, without breaking down, for maximum antioxidant and bioenergetic support.
CoQ10 & aging
In a pre-clinical model, ubiquinol was up to 40% more effective at slowing measurements of aging compared to ubiquinone. In another pre-clinical study, the combination of CoQ10 and shilajit produced a 56% increase in cellular energy production in the brain — 40% better than CoQ10 alone. Muscle tissue saw a 144% increase, which was 27% better than with CoQ10 by itself.
Supplement Facts
Serving Size 1 soft-gel

Amount Per Serving

Calories
5
Total Fat
0.5 g
Ubiquinol (as Kaneka Ubiquinol™)
100 mg
PrimaVie® Shilajit fulvic acid complex
100 mg
PQQ (Pyrroloquinoline quinone) disodium salt
10 mg
Other ingredients: medium chain triglycerides, gelatin, glycerin, purified water, beeswax, sunflower lecithin, annatto color, rosemary extract.
Non-GMO
PrimaVie® is a registered trademark of Natreon, Inc.
Q+®, Kaneka Ubiquinol™, and the quality seal™ are registered or pending trademarks of Kaneka Corp.
Dosage and Use
Take one (1) softgel daily with food, or as recommended by a healthcare practitioner.
Warnings
KEEP OUT OF REACH OF CHILDREN
DO NOT EXCEED RECOMMENDED DOSE
Do not purchase if outer seal is broken or damaged.
When using nutritional supplements, please consult with your physician if you are undergoing treatment for a medical condition or if you are pregnant or lactating
To report a serious adverse event or obtain product information, contact (0011) 1-866-280-2852.