NanoEmulsified D3K2 – Liquid Vitamin D3 + K2 Liposomal Supplement
oral liquid spray 50 mL  | Item # Q-1023
Overview
What is Liposomal Nanoemulsified D3K2?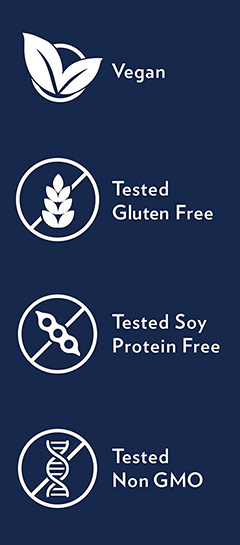 NanoEmulsified D3K2 – A liquid Vitamin D3 + K2 MK7 liposomal supplement for heart, bone health plus Immune Support and more. Because vitamin D absorption can be impacted by diet, lifestyle, age, health, and genetic variation, NanoEmulsified D3K2 was developed by Quicksilver Scientific to render both fat-soluble vitamins highly absorbable.
Experience optimal replenishment of one of nature's most crucial vitamins.
Nanoemulsified D3K2 Benefits
Liposomal delivery system
Oral spray for immediate absorption
Promotes production of cells and tissues
Supports strong bones, immunity, mood, arterial health & more
The Difference Is Clear
This product's clear consistency can only be achieved with liposomes that are small enough to pass between cells. The smaller, more stable vesicles begin absorbing as soon as they hit the mouth.
Product Details
Vitamin D3 and K2 are both fat-soluble for the best absorption, you usually have to take them with a (fatty) meal. But Quicksilver Scientific's liposomal packaging ensures maximum absorption that starts inside your mouth, without the need for digestion.
Bioactive Replenishment – Absorption issues and lack of sun exposure can easily lead to deficiency. This product offers 2500 IU of D3 alongside bioactive K2 to help support strong bones, immune system, mood, arterial health and more. This formula contains a highly bioactive form of vitamin K2 called menaquinone-7, or MK-7.
Let the "Sunshine" In – With the ideal balance of vitamins D and K, this formula is in a form your body can quickly absorb and  start using.
D3 + K2 Teamwork – Taking vitamins D and K together can balance their effects and minimize the risks of supplementing D alone. Vitamin K helps guide vitamin D into the bones where it is needed most
Unsurpassed Absorption – Liposomal delivery bypasses GI absorption barriers and begins circulating the body as soon as it hits the tongue. This product uses phosphatidylcholine from purified sunflower seed lecithin. It does not contain gluten.
Supplement Facts
Serving Size:  0.5 mL  (1 Pump)
Amount Per Serving
Calories
0g
Total Carbohydrates
0g
Total Sugars
0g
Include 0g  Added Sugars
0%
Vitamin D  (as cholecalciferol (D3))
62.5 mcg (2500IU)
Menaquinone MK-7  (Vitamin K2 )
90 mcg

Other Ingredients:

Water, glycerin, ethanol, tocofersolan, highly purified phospholipids, natural citrus oils, natural mixed tocopherols.
†Percent Daily Values are based on a 2,000-calorie diet.
**Daily Value (DV) not established

Dosage and Use:

Take 1 pump by mouth 1-2 times daily. Hold in mouth 30 seconds before swallowing. Repeat to desired dosage or as directed by a healthcare professional. Take on an empty stomach, at least 10 minutes before meals.

Caution:

Consult your health care practitioner before taking this product if you are taking Coumadin, warfarin or other anticoagulant medications.
Warnings
KEEP OUT OF REACH OF CHILDREN
DO NOT EXCEED RECOMMENDED DOSE
Do not use if outer seal is broken or damaged.
If pregnant, breastfeeding or planning to become pregnant, consult your physician before use.
To report a serious adverse event or obtain product information, contact (0011) 1-303-531-0861