Mitochondrial Energy Optimizer with PQQ
120 vegetarian capsules | Item Catalogue Number: 01868
Overview
What Is Mitochondrial Energy Optimizer with PQQ?

This novel formula takes PQQ (pyrroloquinoline quinone) and combines it with carnosine, r-lipoic acid, taurine and more to encourage healthy mitochondrial function, inhibit cellular glycation, supercharge cell-energy production and promote the generation of new mitochondria.
Our formula is designed to promote cell energy production, mitochondrial growth & support cellular health & function.
Mitochondrial Energy Optimizer with PQQ Benefits
Promotes much-needed cellular energy production
Helps inhibit inflammatory factors to support cellular health
Encourages healthy function & creation of energy-producing cellular mitochondria
Inhibits the effects of glycation & oxidation reactions on vulnerable cellular structures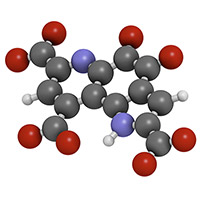 Why did we add PQQ?
PQQ is a powerful nutrient. It promotes the production of new mitochondria, helps protect mitochondrial DNA and helps inhibit oxidative stress at the cellular level.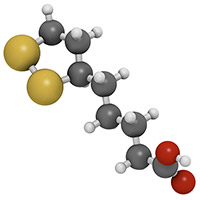 What is R-lipoic acid

?

Lipoic acid is a compound involved in aerobic metabolism. It protects mitochondria from oxidative stress and promotes youthful mitochondrial function.
Mitochondrial Optimizer with PQQ
Power Up Your Cells
Healthy mitochondria produce the energy that powers our cells. Over time, however, mitochondria lose function. Researchers have identified several compounds that can help mitochondria work more efficiently, and even help generate new mitochondria. These compounds are combined to create Life Extension's Mitochondrial Energy Optimizer with PQQ.
Product Details
Our cells (as well as their mitochondria) need the right nutritional support, just like the rest of our body. That's why we put these ingredients in our Mitochondrial Energy Optimizer formula.
PQQ — Pyrroloquinoline quinone is a micro-nutrient that helps promote energy metabolism. PQQ encourages the creation of new mitochondria and helps preserve mitochondrial function.
Carnosine — Composed of amino acids beta-alanine and L-histidine, carnosine has been shown to help inhibit the effects of advanced glycation end-products (AGEs) on cellular structures.
Benfotiamine — Benfotiamine is a form of vitamin B1 that helps inhibit the effects of AGEs and oxidative stress and can help inhibit inflammation to support cellular health.
Pyridoxal 5′-Phosphate — This active form of vitamin B6 has been shown to help inhibit glycation of both lipids and proteins.
R-lipoic acid — R-lipoic acid helps protect mitochondria by inhibiting the effects of free radicals and promotes youthful mitochondrial function.
Taurine — Taurine is an amino acid, present in nearly every cell, that helps promote healthy mitochondria function and can help inhibit inflammation to support cellular health
Supplement Facts
Serving Size: 4 capsules
Servings Per Container: 30

Amount Per Serving

Vitamin B6 (as pyridoxal 5'-phosphate)
100 mg
Sodium
18 mg
Carnosine
1000 mg
L-Taurine
800 mg
Benfotiamine
150 mg
R-Lipoic Acid (as microencapsulated Bio-Enhanced® stabilized Na-RALA sodium R-lipoate)
150 mg
PQQ (Pyrroloquinoline quinone) disodium salt
10 mg
Other ingredients: vegetable cellulose (capsule), microcrystalline cellulose, stearic acid, silica, hydroxypropyl cellulose, candelilla wax, beeswax, calcium silicate.
Non-GMO
Bio-Enhanced® is a registered trademark of Geronova Research, Inc.
Dosage and Use
Take two (2) capsules twice daily without food, preferably early in the day or all at once upon waking, or as recommended by a healthcare practitioner.
Warnings
KEEP OUT OF REACH OF CHILDREN
DO NOT EXCEED RECOMMENDED DOSE
Do not purchase if outer seal is broken or damaged.
When using nutritional supplements, please consult with your physician if you are undergoing treatment for a medical condition or if you are pregnant or lactating.
To report a serious adverse event or obtain product information, contact (0011) 1-866-280-2852.