Dr. Shade's Liver Sauce
100 mL liquid supplement | Item # Q-1059
Overview
What is Dr. Shade's Liver Sauce?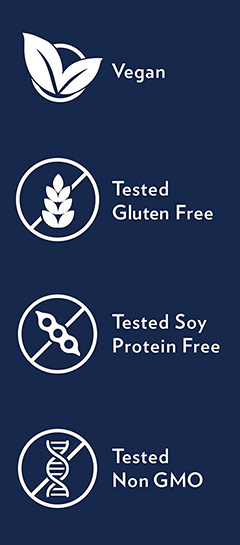 A premier liver support formula that simultaneously assists all phases of cleansing and toxin elimination. Features an elegant blend of four classic drainage botanicals dandelion, solidago, gentian and myrrh along with powerful support from silymarin (from milk thistle), R-lipoic acid (RLA), diindolylmethane (DIM), quercetin, and luteolin.
Liver Sauce encourages a balanced immune response while delivering antioxidant power and supporting calm throughout the system.
Liver Sauce Benefits
Toxin removal using this unique liver support elixir
Four bitter herbs support bile flow through the liver
Advanced liver detoxification for healthy liver function
Enhanced bioavailability and support for successful detoxification
Your Gateway to Detox
Mobilize toxins for removal with our unique liver support elixir. This potent blend of bitters and detoxifying phytonutrients is designed to support bile flow and digestion, delivered in a fast-acting liposomal form.
Product Details
Bile + Toxin Momentum – Four bitter herbs support bile flow through the liver to help mobilize toxins for elimination. Milk thistle supports liver protection and R-lipoic acid helps aid the excretion of metals. Quercetin and DIM promote balanced immune and histamine responses.
Pair with Ultra Binder – When using Liver Sauce®, we recommend taking a Ultra Binder® 30 minutes after to minimize toxin reabsorption.
Unsurpassed Absorption – Uptake and absorption of botanicals and phytonutrients are limited in the gut. Our formula delivers ingredients in small, stable liposomes, offering enhanced bioavailability and support for successful detoxification.
This product uses phosphatidylcholine from purified sunflower seed lecithin and is tested free of soy protein. It does not contain gluten.
Supplement Facts
Serving Size:  5 mL  (1 teaspoon)
Serving Per Bottle:  20
Amount Per Serving
Sodium
15 mg
Lipoic Acid (from Sodium R-Lipoate)
48 mg
Proprietary Blend:  Liquid extracts of Dandelion root, Gentian root, Solidago gigantea aerial parts, Myrrh (Oleo-gum-resin), and Essential Oil of Sweet Orange
750 mg
Proprietary Blend:  Diindolylmethane, Milk Thistle Seed Extract (80% Silymarin), Quercetin, and Luteolin Extract
60 mg

Other Ingredients:

Ethanol, glycerin, water, tocofersolan, highly purified phospholipids, medium chain triglycerides, acacia gum, natural mixed tocopherols.
*Daily Value (DV) not established

Dosage and Use

Take 1 teaspoon. by mouth. Hold in mouth for 30 seconds before swallowing. Repeat to desired dosage or as directed by a healthcare professional. Take on an empty stomach, at least 20 minutes before meals.

Store at Room Temperature
Warnings
KEEP OUT OF REACH OF CHILDREN
DO NOT EXCEED RECOMMENDED DOSE
Do not use if outer seal is broken or damaged.
If pregnant, breastfeeding or planning to become pregnant, consult your physician before use.
To report a serious adverse event or obtain product information, contact (0011) 1-303-531-0861