Liposomal Vitamin C
120 mL liquid | Item # Q-1033
Overview
What is Liposomal Vitamin C?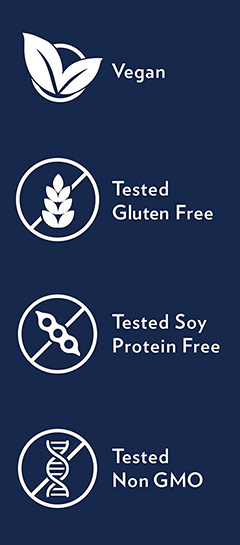 With conventional oral vitamin C, absorption decreases with increasing dosage. Liposomal Vitamin C enables effective, high level dosing. This buffered form of vitamin C (sodium ascorbate) is generally better tolerated by those with gastrointestinal sensitivity.
The quintessential vitamin for immune health and detox support.
Liposomal Vitamin C Benefits
Liposomes for superior absorption
Promotes a healthy immune system
Tolerated by those with gastrointestinal sensitivity
Buffered LIQUID Vitamin C supplement – 1000 mg
Immune Support Staple
A quintessential vitamin for immune and detox support. Our liposomal delivery bypasses the typical absorption constraints in the gut, delivering this nutrient directly to the cells for rapid uptake.
Product Details
Unsurpassed Absorption – Vitamin C capsules often have poor bioavailability that limits absorption and the benefits. Liposomal technology delivers more to the cells to support immunity, collagen production, and antioxidant protection.
Not All Liposomal C Formulas are Equal – Beware of opaque, large particle 'liposomal' vitamin C formulas. Our exclusive technology and 'clear' formulations enhance cellular access with smaller liposomes for more efficient delivery.
Buffered + Non-GMO – Buffered vitamin C is generally better tolerated by those with gastrointestinal sensitivity. This product is tested Non-GMO.
Each 5 mL recommended dosage, delivers 1000 mg of Vitamin C as sodium ascorbate. Each bottle contains 24 servings – Refrigerate after opening and to be used within 60 days once opened.
Supplement Facts
Serving Size:  5 mL  (1 teaspoon )
Serving Per Bottle:  24
Amount Per Serving
Quali®-C Vitamin C (from European Sodium Ascorbate)
1000 mg
Sodium (from Sodium Ascorbate)
125 mg
Phospholipids (from purified sunflower seed lecithin)
250 mg

Other Ingredients:

Water, glycerin, ethanol, natural citrus oils
*Daily Value (DV) not established

Dosage and Use

Take 1 teaspoon by mouth. Hold in mouth 30 seconds before swallowing. Repeat to the desired dosage or as directed by a healthcare professional. Take an empty stomach, at least 10 minutes before meals. – Use within 60 days of opening
Warnings
KEEP OUT OF REACH OF CHILDREN
DO NOT EXCEED RECOMMENDED DOSE
Do not use if outer seal is broken or damaged.
If pregnant, breastfeeding or planning to become pregnant, consult your physician before use.
To report a serious adverse event or obtain product information, contact (0011) 1-303-531-0861