Liposomal Methyl B-Complex
50 mL, liquid pump | Item # Q-1032
Overview
What is Liposomal Methyl B-Complex?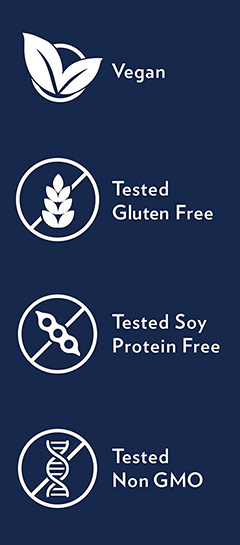 Methylated B-Complex is a complete B vitamin liquid supplement. Because age, low stomach acid, and genetic variation can impair absorption of B complex vitamins, this liposomal formulation is designed to deliver B12 faster & more efficiently.
This formula also includes trimethylglycine, which serves a vital role in methylation.
Liposomal Methyl B-Complex Benefits
Includes Milk Thistle to support the liver
Convenient cost effective liposomal delivery
Promotes Immune, Mood, Liver & Energy Support
Includes Trimethylglycine which serves a vital role in methylation
Fast-Acting B Vitamin Boost
Reach for this B vitamin blend when you need a quick edge. These metabolically active vitamins help energize you through occasional mental and physical slumps. Delivering these liposomal offers more immediate effects over non-liposomal B complex products.
Product Details
Each 1 mL delivers B1 (Thiamin), B2 (Riboflavin), B3 (Niacin), B5 (Pantothenic Acid), B6, B7 (Biotin), B9 (Folate), and B12 (Methylcobalamin).
Quality Nutrient Forms – This formula's eight B vitamins, which includes active B2, folate, and B12 as methylcobalamin. These forms are easily recognized by the body, which may better support energy, cognitive function, methylation, and mood.
TMG + Milk Thistle – TMG plays a vital role in methylation, while milk thistle supports the liver's detoxification pathways.
Fast Acting – Age, genetic variation, medications, and low stomach acid can inhibit B vitamin absorption. This liposomal blend begins absorbing as soon as it hits the tongue and circulates quickly in the body to bypass common digestive barriers.
Supplement Facts
Serving Size:  1 mL  (2 Pumps)
Serving Per Bottle:  50
Amount Per Serving
Thiamin (Vitamin B1) (Thiamine HCI)
12 mg
Riboflavin (as Riboflavin-5-Phosphate)
3.6 mg
Niacin (as Niacin, Niacinamide)
10 mg
Vitamin B6 (as Pyridoxine HCI)
6.7 mg
Folate (as Calcium Folinate)
850 mcg DFE
Vitamin B12 (as Methylcobalamin)
500 mcg
Biotin
500 mcg
Pantothenic acid (as Calcium d-Pantothenate)
22.5 mg
Proprietary Blend: Phosphatidylcholine (from highly purified phospholipids), Milk Thistle Seed Extract, Trimethylglycine (as betaine)
125 mg

Other Ingredients:

Water, glycerin, ethanol, tocofersolan, EDTA (as preservative), natural citrus oils, natural mixed tocopherols and natural flavoring
*Daily Value (DV) not established

Dosage and Use

Take 2 pumps by mouth. Hold in mouth 30 seconds before swallowing. Repeat to desired dosage or as directed by a healthcare professional. Take on an empty stomach, at least 10 minutes before meals.
Room Temperature – Do Not Refrigerate
Warnings
KEEP OUT OF REACH OF CHILDREN
DO NOT EXCEED RECOMMENDED DOSE
Do not use if outer seal is broken or damaged.
If pregnant, breastfeeding or planning to become pregnant, consult your physician before use.
To report a serious adverse event or obtain product information, contact (0011) 1-303-531-0861