Enhanced Super Digestive Enzymes and Probiotics
60 vegetarian capsules | Item # 02022
Overview

This vegetarian-friendly digestive health formula is good for anyone trying to up their intake of hard-to-digest veggies, legumes, fruit, or leafy greens. It contains a scientifically formulated blend of digestive enzymes, as well as a beneficial probiotic strain to help maintain healthy GI balance.
This formula helps digest leafy greens, legumes, protein, starch & fat – and helps maintain a healthy microbiome as well.
Enhanced Super Digestive Enzymes and Probiotics Benefits
Best in Class formula combines enzymes with probiotic strain
Promotes optimal digestion, especially for those on plant-based diets
Helps your body absorb nutrients from the food you eat
10-enzyme blend targets plant-based foods plus proteins, fats & carbs
Gluten-free, vegetarian and non-GMO formula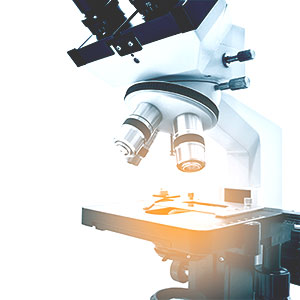 What are digestive enzymes?
Digestive enzymes like amylase, protease and lipase work in a variety of pH conditions to support the digestion of carbohydrates, protein and fat.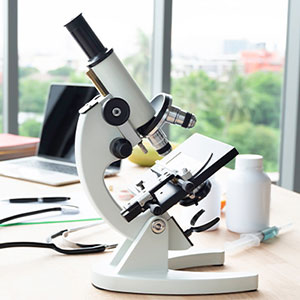 Why did we add B. coagulans probiotic?
Probiotics such as B. coagulans support digestive health and suppress less-beneficial bacteria, which in turn promotes digestive comfort.
Digestive Enzymes and Probiotics
Breaking Down the Macros: Protein, Starches and Fat
Digestive enzymes break down food. But not every enzyme works on every nutrient: alpha galactosidase helps digest legumes and cruciferous vegetables (Notorious for causing abdominal bloating & discomfort) protease 3.0 helps digest proteins, and lipase helps digest fat. These digestive enzymes work in a variety of pH conditions. This is important, because different parts of your gastrointestinal tract (stomach, intestines, etc.) have different pH levels – which can also affect digestion.
Product Details
Enhanced Super Digestive Enzymes and Probiotics combine beneficial B. coagulans with 10 vegetarian enzymes that help digest plant-based diets as well as protein, dairy, starches and fat. Research has shown that supplementing with digestive enzymes can promote optimal digestion and absorption of nutrients from the foods you eat.
Optimal digestion supports optimal health
This digestive health formula contains a blend of 10 powerful digestive enzymes like alpha-galactosidase, protease 3.0 and lipase, and others to promote optimal digestion of main types of foods:
Plant-derived carbohydrates & starches — Alpha galactosidase promotes carbohydrate digestion and supports GI comfort by breaking down oligosaccharides found in foods such as legumes (beans) and cruciferous vegetables, such as cauliflower, broccoli, cabbage, and others, which are notorious for causing abdominal bloating and discomfort.
Dietary fiber — Hemicellulase, xylanase and pectinase help break down plant cell components to promote optimal digestion and nutrient absorption.
Protein — Protease 3.0 helps digest proteins at acidic pH, like in the stomach. This enzyme helps break down stubborn protein and promotes digestion of gliadin (a compound found in wheat). Protease SP helps break down most soluble proteins into smaller molecular weight peptides and free amino acids.
Fats — Lipase is an enzyme that helps break down dietary fats.
Dairy — Lactase is essential for digesting lactose from dairy products.
Contains probiotics for GI balance
Enhanced Super Digestive Enzymes and Probiotics also delivers the added benefits of the probiotic B. coagulans. Probiotics such as B. coagulans support digestive health and inhibit less-beneficial bacteria – which in turn promotes digestive comfort.
This innovative vegetarian, gluten-free, and non-GMO formula promotes healthy digestion of hard-to-digest starches, sugars and cellulose from vegetables, as well as proteins, fats, carbohydrates and lactose. For maximum benefit, take one capsule before you eat.
Supplement Facts
Serving Size: 1 vegetarian capsule
Serving Per Bottle: 30 – 60
Amount Per Serving
Vegetarian Digestive Enzyme Blend (supplying)
140 mg
Protease SP (A. oryzae, B. subtilis) 25,000 FCC (HUT)
Bromelain (A. comosus) 800,000 FCC (PU)
Lactase (A. oryzae) 2,000 FCC (ALU)
Cellulase (A. niger) 2,000 FCC (CU)
Lipase (C. rugosa) 2,500 FCC (FIP)
Alpha Galactosidase (A. niger) 150 (GalU)
Hemicellulase (A. niger) 4,000 (HCU)
Pectinase (A. niger) 25 (endo-PGU)
Protease 3.0 (A. niger) 10 (SAPU)
Xylanase (T. longibrachiatum) 500 (XU)
Lactospore®B. coagulans MTCC5856
10 mg
(1 billion CFU†)

Other Ingredients:

microcrystalline cellulose, vegetable cellulose (capsule), maltodextrin, medium chain triglycerides.
Contains wheat and soybeans.

†Colony Forming Units at time of manufacture.
Lactospore® is a registered trademark of Sabinsa Corp.

Non-GMO

Dosage and Use

Take one (1) capsule one to two times daily prior to the heaviest meals, or as recommended by a healthcare practitioner.
Warnings
KEEP OUT OF REACH OF CHILDREN
DO NOT EXCEED RECOMMENDED DOSE
Do not purchase if outer seal is broken or damaged.
When using nutritional supplements, please consult with your physician if you are undergoing treatment for a medical condition or if you are pregnant or lactating
To report a serious adverse event or obtain product information, contact (0011) 1-866-280-2852.