Arginine Ornithine Powder
150 grams | Item Catalogue Number: 00038
Overview

Exercising regularly promotes whole body health and longevity. But muscle soreness can make it difficult to maintain an exercise routine. That's where Arginine Ornithine Powder comes in. These amino acids have both been shown to support muscle mass, health and recovery after exercise – and have other potent whole-body health benefits as well.
Arginine and ornithine are protein-building amino acids that promote muscle strength and recovery after exercise.
Arginine Ornithine Powder Benefits
Helps promote muscle mass
Promotes healthy endothelial function
Provides support for healthy muscle recovery
Supports already-healthy blood pressure levels
Encourages a healthy immune response with arginine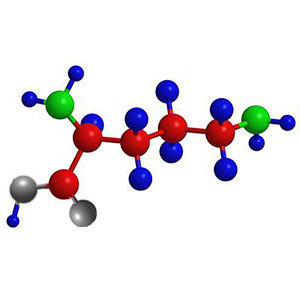 What is L-arginine?
L-arginine is an amino acid involved in ammonia detoxification, hormone secretion and immune modulation, and is a precursor to nitric oxide (NO).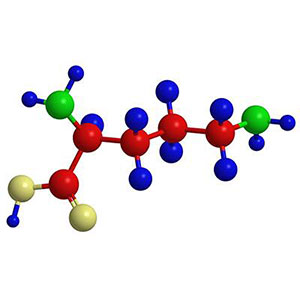 Why did we add L-ornithine?
L-ornithine is an amino acid that the body uses to build healthy muscle tissue and bone. L-ornithine also encourages the release of growth hormone.
Many Functions, One Amino Acid
Arginine plays many different roles in keeping you healthy. As a semi-essential amino acid, arginine is involved in immune and endothelial function. It helps your body produce nitric oxide, which supports vascular relaxation and healthy circulation, helping to maintain already-healthy blood pressure levels.
Product Details
Arginine and ornithine have been shown to help promote muscle mass and strength and support healthy body composition in exercising adults. But that's not all these two amino acids can do.
L-arginine
Arginine is a semi-essential amino acid known for its role in the production of nitric oxide (NO). Arginine is converted to nitric oxide by your immune cells and the endothelial cells that line your blood vessels. Because of this, arginine promotes vascular relaxation, helps maintain already-healthy blood pressure levels and promotes a healthy immune response.
L-ornithine
This is a non-essential amino acid that the body actually makes out of arginine. Our cells use ornithine to produce proline, which is needed for collagen formation, as well as nitrogen-based compounds called polyamines that help support gene expression and promote healthy cell growth, division and survival.
Both arginine and ornithine help your cells convert ammonia, an unwanted byproduct of protein metabolism (such as after exercise), into urea, a compound that can be safely excreted via the kidneys.
Supplement Facts
Serving Size 1 level teaspoon (approx. 3.1 g)
Servings Per Container about 48

Amount Per Serving

L-Arginine hydrochloride

2.25 g

L-Ornithine hydrochloride

750 mg

Other ingredients: none.

Non-GMO
Dosage and Use
Take one (1) level teaspoon on an empty stomach, or as recommended by a healthcare practitioner.
Warnings
KEEP OUT OF REACH OF CHILDREN
DO NOT EXCEED RECOMMENDED DOSE
Do not purchase if outer seal is broken or damaged.
When using nutritional supplements, please consult with your physician if you are undergoing treatment for a medical condition or if you are pregnant or lactating.
To report a serious adverse event or obtain product information, contact (0011) 1-866-280-2852.