Anti-Alcohol Complex
60 capsules | Item # 02240C
Overview
What Is Anti-Alcohol Complex?

Modern life means constant exposure to environmental stresses, and the liver helps manage that by neutralizing potential toxins. Using nutrients and antioxidants like chlorophyllin, trans-resveratrol and Clovinol® clove extract, this formula helps support healthy liver function and detoxification to protect your whole-body health.
Our formula promotes healthy liver function by combining vitamins with potent nutrients to help inhibit oxidative stress.
Anti-Alcohol Complex Benefits
Supports optimal liver function
Promotes healthy detoxification
Powerful antioxidants protect cells
Potent nutrients protect against alcohol metabolites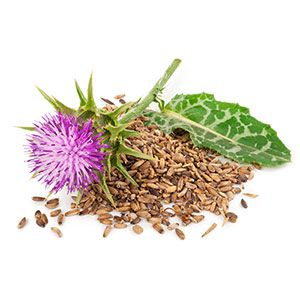 What is HepatoProtection complex?
Combination of grapeseed, barley grass and milk thistle extracts combines with resveratrol and chlorophyllin to combat free radicals and neutralize alcohol metabolites.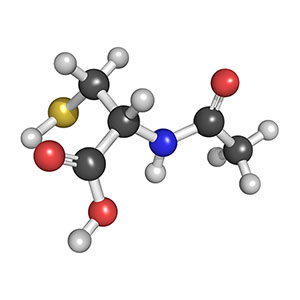 Why did we add N-acetyl-cysteine?
This relative of the dietary amino acid cysteine binds to alcohol metabolites like acetaldehyde.
Why Take Anti-Alcohol Complex
Drinking in moderation is usually fine, but the next day you could feel it. "Our Anti-Alcohol Complex offers a broad spectrum of nutrients that can help neutralize alcohol metabolites, plus a powerful blend of antioxidants to help support healthy liver function."
Anti-Alcohol Complex Benefits
The liver is responsible for processing vitamins and nutrients from your food into forms that can be used by your body, recycling compounds (such as iron) from red blood cells, synthesizing plasma proteins and more. The liver is also responsible for the body's natural detoxification processes. Our Anti-Alcohol formulation helps keep your liver healthy, so it can keep doing its job.
Product Details
The pressures of modern living make it critical to maintain liver health. Mitochondria power the hard-working cells in your liver and play an important role in maintaining normal liver function. However, continuous exposure to oxidative stress can affect these vulnerable, energy-producing mitochondria.
Anti-Alcohol Complex provides a broad spectrum of nutrients designed to combat free radicals, neutralize alcohol metabolites such as acetaldehyde and support healthy liver function.
More facts about Anti-Alcohol Complex.
In addition to vitamin B1, vitamin C, vitamin E, selenium, zinc, benfotiamine, glutathione and N-acetyl-L-cysteine that protect cells from oxidative stress, this specialized formulation provides potent doses of these plant-based nutrients:
Chlorophyllin, an agent that, in preclinical studies, was shown to protect the integrity of DNA.
Leucoselect® (grape seed extract), silymarin (milk thistle extract), and trans-resveratrol are three compounds that can help protect the liver from oxidative stress and promote healthy liver function by aiding in neutralizing potentially harmful xenobiotics.
Clovinol® clove extract promotes the body's natural, healthy detoxification process, offsets oxidative stress and encourages a healthy inflammatory response.
These statements have not been evaluated by the Food and Drug Administration.
These products are not intended to diagnose, treat, cure, or prevent any disease.
Supplement Facts
Serving Size: 5 capsules
Serving Per Bottle: 12
Amount Per Serving
Vitamin C (as ascorbic acid)
1000 mg
Vitamin E (as D-alpha tocopheryl succinate)
33.5 mg
Thiamine (vitamin B1) (as thiamine HCl)
100 mg
Selenium (as sodium selenite)
25 mg
Zinc (as zinc oxide)
8 mg
N-acetyl-L-cysteine (NAC)
1200 mg
Benfotiamine
600 mg
Clovinol® clove extract (flower bud) [std. to 30% polyphenols]
250 mg
Glutathione (reduced)
50 mg
HepatoProtection Complex
Chlorophyllin (from sodium magnesium chlorophyllin)
20 mg
Leucoselect® grape extract (seed) [std. to 95% proanthocyanidins]
20 mg
Silymarin [from milk thistle extract (seed)]
20 mg
Barley grass whole powder (leaf)
15 mg
Trans-Resveratrol [from Japanese knotweed (root) and red grape (fruit) extracts]
5 mg

Other Ingredients:

vegetable cellulose (capsule), l-leucine, silica, microcrystalline cellulose.

Non-GMO


Clovinol® is a registered trademark of Akay USA LLC.
Leucoselect® is a registered trademark of Indena S.p.A.

Dosage and Use

Adults age 21 and over, take one (1) capsule with each alcoholic beverage, up to five capsules per day, or as recommended by a healthcare practitioner.
Five capsules may also be taken at once before or after consuming alcoholic beverages.
Caution
This product does not prevent or reduce the impairment induced by alcohol. Do not drink and attempt to drive or operate equipment or heavy machinery.
Warnings
KEEP OUT OF REACH OF CHILDREN
DO NOT EXCEED RECOMMENDED DOSE
Do not purchase if outer seal is broken or damaged.
When using nutritional supplements, please consult with your physician if you are undergoing treatment for a medical condition or if you are pregnant or lactating.
To report a serious adverse event or obtain product information, contact (0011) 1-866-280-2852.