Advanced Lipid Control
60 vegetarian capsules | Item Catalogue Number: 01828
Overview

Safely managing blood lipid levels can be a challenge. An increasing number of doctors recognize the critical need to protect the arterial wall against low-density lipoprotein (LDL) oxidation and to support healthy endothelial function.
Our Advanced Lipid Control formula helps safeguard vascular and heart health, while encouraging antioxidant protection.
Advanced Lipid Control Benefits
Supports endothelial function
Helps maintain already-healthy blood lipid levels
Helps maintain already-healthy cholesterol and triglyceride levels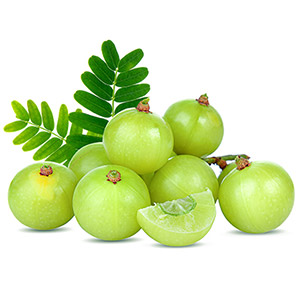 What is amla?
Amla, an extract of Indian gooseberry, promotes endothelial health and helps maintain already-healthy levels of LDL, HDL and triglycerides.
Why did we add black tea theaflavins?
Black tea flavonoids inhibits oxidative stress and support a healthy inflammatory response, which helps preserve endothelial integrity.
Results Backed By Research
Black tea is rich in theaflavins, which have been shown in human studies to maintain already-healthy cholesterol levels. Standardized amla extract has been clinically shown to support endothelial function, and evidence demonstrates that it also promotes already-healthy levels of blood glucose, insulin and blood pressure.
Product Details
To maintain healthful levels of lipids in the blood, Advanced Lipid Control contains two powerful ingredients that help protect key aspects of cardiovascular function: black tea theaflavins and Indian gooseberry. A staple beverage in many cultures for millennia, black tea contains theaflavins, beneficial flavonoids found naturally in its dried leaves. Scientists have discovered that these theaflavins provide multiple benefits for arterial health.
Additional arterial health benefits
Scientists have discovered that the theaflavins in black tea provide multiple arterial health benefits. In addition to maintaining already-healthy cholesterol levels, theaflavins have been shown to protect against LDL oxidation and favorably promote endothelial function, thus helping to maintain healthy circulation.
Scientists have also found that black tea flavonoids possess strong antioxidant properties, which can help support against oxidative damage to cells and tissues from free radicals. In addition, theaflavins have been found to help support a healthy inflammatory response. They also help to preserve endothelial integrity.
Advanced Lipid Control contains Capros® amla, an extract of Indian gooseberry. This standardized extract contains tannins that have been shown to promote endothelial function and help maintain healthy levels of all three key blood lipids – LDL, high-density lipoprotein (HDL), and triglycerides – as well as C-reactive protein.
Our special formula supports healthy cholesterol levels already within normal range and safeguards vascular and heart health while providing excellent antioxidant protection. For those who want to maintain healthy levels of lipids in the blood, Advanced Lipid Control is the specialized dietary supplement you're been looking for!
Supplement Facts
Serving Size 2 vegetarian capsules
Servings Per Container 30

Amount Per Serving

Capros® amla water extract (fruit) [std. to 60% low molecular weight hydrolyzable tannins]
500 mg
Black tea extract (leaf) [std. to 25% theaflavins]
350 mg
Other ingredients: vegetable cellulose (capsule), stearic acid, vegetable stearate, silica.

Non-GMO
Capros® is protected under U.S. Patent Nos. 7,318,938, 6,124,268, 6,235,721, 6,290,996, 6,362,167, 6,649,150, 8,206,757, 8,962,576 and CA Patent No. 2,810,732, and is a registered trademark of Natreon, Inc.
Dosage and Use
Take two (2) capsules in the evening, or as recommended by a healthcare practitioner.

Take earlier in the day if you are sensitive to caffeine.

Each serving contains less than 8 mg of caffeine (the amount found in about a 1/8 cup brewed green tea)
Warnings
KEEP OUT OF REACH OF CHILDREN
DO NOT EXCEED RECOMMENDED DOSE
Do not purchase if outer seal is broken or damaged.
When using nutritional supplements, please consult with your physician if you are undergoing treatment for a medical condition or if you are pregnant or lactating.
To report a serious adverse event or obtain product information, contact (0011) 1-866-280-2852.