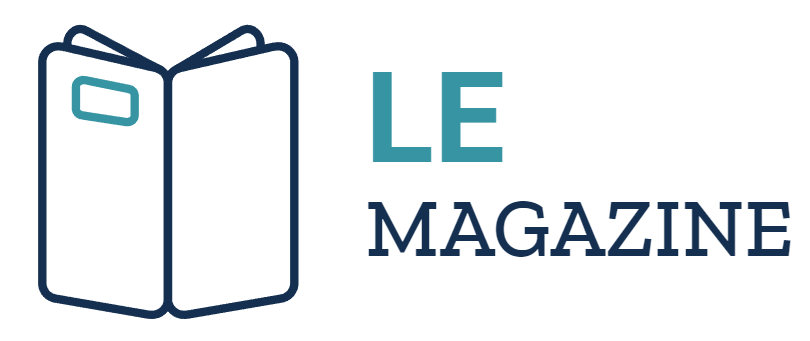 Fiber's Ability to Promote Heart Health, Reduce Blood Sugar and Body Weight
About 90%-97% of American adults do not ingest the recommended amount of dietary fiber. That's a serious health concern.
Dietary fiber helps control blood sugar, cholesterol, blood pressure, and body weight, while promoting healthy gut bacteria.
Fiber can improve cardiovascular, gastrointestinal, and metabolic health.
Increased fiber consumption is associated with a decreased risk of dying from any cause. Researchers have developed an easy way to boost fiber intake that was approved in 2020 by the FDA.
This fiber is made from the root of the konjac plant. It has been shown to be as effective as other fibers, at a lower dose that reduces GI discomforts.
An Alternative Fiber
For adults over 50, the Recommended Daily Allowance (RDA) for fiber is 30 grams for men and 21 grams for women. The average American consumes only 10-12 grams daily.
That means most Americans are missing out on fiber's ability to promote heart health, reduce blood sugar and body weight, and support healthy gut bacteria.
Fiber intake has also been linked to lower all-cause mortality risk. Most fiber products contain psyllium husk, which requires high doses to deliver benefits. Many people find them unpleasantly filling.
Researchers investigating alternatives identified konjac root as a soluble fiber that provides the same health benefits as psyllium at significantly smaller doses.
Clinical Data
Clinical studies show that konjac fiber:
Improves regularity and the balance of the gut microbiome,
Supports weight loss,
Reduces post-meal glucose and insulin levels, and
Lowers LDL ("bad") cholesterol by 10%.
Lower dose efficacy of konjac fiber is important.
That's because many people experience GI discomfort with traditional fiber and miss out on its lifesaving benefits.
Approved as Dietary Fiber
The konjac plant grows in Southeast Asia and Africa. It has been safely used to treat a wide range of ailments in China and Japan for centuries.
Consumed orally, konjac fiber passes relatively unchanged into the colon, where it acts as a prebiotic, a nutrient source for healthy bacteria.
Many studies have documented the benefits of konjac, and in 2020, the FDA approved konjac glucomannan, fiber derived from konjac root, as a dietary fiber.
Regularity and Microbiome Balance
Clinical trials show that konjac fiber benefits bowel movements and the microbiome.
One study of healthy adults measured the effect of taking 4.5 grams of konjac fiber daily (compared to a placebo period) for three weeks. The results during the konjac fiber period were:
Significantly improved ease of bowel movements,
A 27% increase in number of bowel movements,
Improved markers of colonic bacteria fermentation (breakdown of carbohydrates into beneficial compounds), and
Higher concentrations of beneficial fecal bacteria, including lactobacilli.
A similar study focused on adults suffering from constipation.
After taking 4.5 grams of konjac fiber daily for three weeks, subjects had, compared to a placebo phase:
A 29% increase in number of bowel movements,
Significantly improved ease of bowel movements,
Greater feeling of complete relief,
Increased production of short-chain fatty acids, which are critical to gastrointestinal health,
Higher fecal concentration of beneficial

bifidobacteria

and lactobacilli bacteria, and
Decreased proportion of clostridia, potentially harmful bacteria.
Weight Loss
Konjac fiber also helps with excess body weight.
In a trial, overweight adults were put on a low-calorie diet and randomly assigned to take, in divided doses, either a placebo or one of three fiber combinations providing a daily total of:
1,240 mg of glucomannan derived from konjac root, or
420 mg of glucomannan plus 420 mg of guar gum, or
4,320 mg of glucomannan plus 900 mg of guar gum and 900 mg of alginate.
After five weeks, compared to placebo, 1.76 lbs. per week weight loss was observed among all fiber groups.
However, adding the fibers guar gum and alginate did not cause additional weight loss beyond the amount achieved by konjac glucomannan alone.
Blood Sugar and Insulin
The effects of konjac on blood sugar and insulin were investigated in adults whose glucose tolerance ranged from normal to borderline.
Over the course of a study, all volunteers received:
Rice porridge alone,
Rice porridge with 1 gram of konjac glucomannan added, and
Rice porridge with 2 grams of konjac glucomannan added.
Adding konjac fiber to the porridge significantly reduced levels of post-meal blood sugar after 30 minutes. Groups that received konjac had up to 14.4 mg/dL lower blood sugar as compared to the group that received rice porridge alone. Similar results were observed with insulin. Higher doses resulted in greater reductions.
Reductions in blood sugar and insulin were greater in subjects with borderline glucose tolerance than in those with normal glucose tolerance.
Improved Blood Lipids
A meta-analysis of clinical trials on patients with high cholesterol showed that taking 3 grams daily of konjac glucomannan over a median period of four weeks reduced LDL ("bad") cholesterol levels by 10%.
Other types of soluble fiber may lower LDL cholesterol by 5% at doses of 5-10 grams. Just 3 grams of konjac may reduce LDL by twice as much.
Data also showed that a median daily dose of 3.3 grams of konjac fiber for a median of four weeks reduced overall cholesterol (excluding protective HDL) by 7%.
Along with its other benefits, these results suggest that konjac fiber can significantly improve overall health.
WHAT YOU NEED TO KNOW
The Benefits of Konjac Fiber
Getting too little fiber can cause health problems. Many people find the psyllium fiber in most products to be too bulking.
A fiber derived from the root of the konjac plant provides the same benefits at a lower and less filling dose than psyllium.
Clinical studies show that konjac fiber promotes bowel regularity, has prebiotic effects, lowers body weight, reduces blood sugar and insulin levels, and lowers cholesterol.
Summary
Insufficient fiber intake increases the risk for serious disorders and early death.
Trials have shown that konjac fiber improves bowel regularity, body weight, blood sugar, cholesterol, and microbiome makeup.
Konjac protects as well as psyllium but at a lower dose, making it easier to take. •
If you have any questions on the scientific content of this article, please call a Life Extension® Wellness Specialist at 1-866-864-3027.