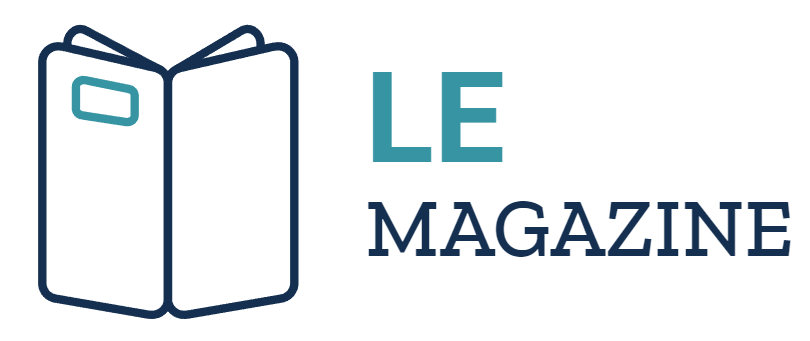 Support for Sexual, Hormonal, and Urinary Health in Aging Men
As men age, they face certain health challenges, including:
Erectile dysfunction and low libido,
Decreased testosterone, which lowers energy and virility, and
Prostate disorders, which include urination problems and enlarged prostate.
Decades of research have identified several plant and mineral compounds, demonstrated to help alleviate specific symptoms.
In human studies, these ingredients:
Improved erections in 61.5% of participants,
Raised free testosterone levels more than 48%,
Restored a feeling of youthful well-being,
Improved a measure of strength by nearly 25%, and
Relieved urinary symptoms, including nighttime urination.
Taken together, these nutrients can safely support a broad range of sexual, hormonal, and urinary health that challenge aging men.
Male Sexual Health
Men's sexual health is about more than just erectile function. It also includes sexual desire, response, and satisfaction.
Erectile dysfunction drugs, such as Viagra®, Cialis®, and Levitra®, enhance penile blood flow. But effects are only temporary, and side effects can include skin flushing, visual disturbances, dizziness, and headaches.
Scientists have found an alternate way to improve overall sexual health: an extract of a ginger-like root called Thai black ginger. Its scientific name is Kaempferia parviflora.
It has long been used in South Asia as an aphrodisiac to enhance male sexual function. In preclinical studies, this plant extract gently supported increase blood flow to the penis while also enhancing brain responses to sexual stimuli.
In a human trial, researchers enlisted healthy, sexually active men with self-reported mild erectile dysfunction. None were using prescriptions for this condition.
Each volunteer took 100 mg of Kaempferia parviflora extract daily. The extract was standardized to 5% of the active compound, 5,7-dimethoxyflavone (5,7-DMF).
After just 30 days, improved erections were reported by a whopping 61.5% of participants. Unlike pharmaceuticals, Kaempferia parviflora also improved intercourse satisfaction and response time to erotic stimuli in human study.
WHAT YOU NEED TO KNOW
Support for Sexual, Hormonal, and Urinary Health in Aging Men
As they age, men experience unique sexual, hormonal, and prostate challenges.
An extract of Kaempferia parviflora improved erectile dysfunction and other aspects of sexual health in human studies.
A combination of pomegranate and cacao seed extracts raised testosterone levels and improved mood and strength in clinical studies.
Saw palmetto and its active component, beta-sitosterol, are clinically proven to support prostate health, hormonal metabolism and to reduce urinary problems. Boron & Rosemary provide additional support to prostate health.
These and several other nutrients can help protect against a broad range of these problems of male aging.
Restoring Testosterone Levels
The hormone testosterone is critical to the male reproductive system. But testosterone levels also impact metabolism, energy, muscle strength and mass, mood, and more.
Low levels of free testosterone become increasingly common as men age. Not only does this rob men of energy, virility, and a youthful feeling of general well-being, but it is also associated with age-related chronic conditions, including heart disease and diabetes.
In one meta-analysis, low testosterone was associated with an increased risk of death due to cardiovascular disease or any cause. Scientists searched for years for ways to safely elevate total and free testosterone levels without drugs.
In cell studies, they found that extracts of pomegranate and cacao seed (from the same beans used to make cocoa and chocolate) each increased testosterone production.
In a clinical trial, pomegranate and cacao seed extracts were tested in men aged 36 to 55 years, who received either both extracts or a placebo. After eight weeks, levels of free testosterone (the biologically active form) had risen over 48% in men receiving 400 mg of the pomegranate-cacao blend.
The group receiving the pomegranate-cacao extracts showed the following additional effects:
Improve overall well-being,
Stress measures dropped 26%, and
Hand grip strength increased almost 25%.
This study also used the Aging Males' Symptoms scale, which includes:
Joint pain and muscle aches,
Excessive sweating,
Sleep problems and exhaustion,
Anxiety and irritability,
Depression and feeling burned out, and
Decrease in libido and other sexual problems.
These symptoms were reduced by 19% in the pomegranate-cacao group.
A similar study enlisted younger men, aged 21 to 35. Even at this age, pomegranate and cacao increased free testosterone by 25%. Grip strength and upper-arm circumference also increased.
Luteolin is a flavonoid found in several herbs, fruits, and vegetables. Preclinical studies show that luteolin supports healthy testosterone levels and reduces its conversion into estrogen.
Scientists have combined luteolin with pomegranate and cacao extracts for even greater support for testosterone levels.
Prostate Protection
Aging men have an exceedingly high risk of benign prostate enlargement, which causes urination frequency and difficulties.
Clinical data show that extracts of the saw palmetto plant deliver powerful prostate protection. Saw palmetto berries are particularly rich in bioactive prostate-protecting compounds, including beta-sitosterol.
Saw palmetto benefits the prostate by:
Inhibiting enzymes that convert testosterone into dihydrotestosterone (DHT), a hormone that increases prostate growth, and
Supporting healthy cell division and inflammatory response within prostate, this reduces lower urinary tract symptoms, which include urinary incontinence, needing to pee too often, or having trouble urinating.
Saw palmetto's effects may be enhanced when its active component, beta-sitosterol, is extracted and taken with it. It is a compound that is believed to reduce levels of DHT.
In an analysis of 18 clinical trials, saw palmetto relieved lower urinary tract symptoms and improved urine flow better than a placebo and significantly reduced nighttime urination, known as nocturia.
The highest-quality saw palmetto formulas include, added beta-sitosterol, and other prostate-protecting nutrients, such as:
The mineral boron, support healthy hormonal metabolism, and
Rosemary extract, has demonstrated anti-prostate cancer activity in preclinical studies.
Summary
Taking pomegranate-cacao seed and Kaempferia parviflora extracts together with other nutrients may provide a comprehensive defense against problems that come with male aging.
Aging men commonly experience erectile dysfunction, low libido, low testosterone levels, and prostate problems that include urinary symptoms and benign prostate hyperplasia. Several plant extracts and compounds can safely help aging men support erectile, hormonal, and prostate health.
If you have any questions on the scientific content of this article, please call a Life Extension Wellness Specialist at 1-866-864-3027.