Life Extension Magazine®
Issue:
March 2022
Age-reversal research is rapidly accelerating. Bill Faloon summarized many of these findings at a scientific conference, including delayed aging using young plasma, resetting youthful gene expression with transcription factors, elongating telomeres with hyperbaric oxygen, the first human trial using CRISPR gene therapy, and other exciting developments.
What's in Mushrooms That Supports Healthy Aging?
Increased mushroom consumption has been found to lower mortality risk. A specific mushroom compound is associated with enhanced longevity, reduced telomere shortening, and DNA repair.
Relief for Dry Eyes
Untreated dry eye syndrome can cause permanent eye damage. Clinical results show oral maqui berry boosts tear production by 89% and reduces eye discomforts.
Prevent Bone Loss with High-Dose Vitamin K2
High-dose vitamin K2 has been prescribed in Japan for osteoporosis for decades. Human trials show that 45 mg of vitamin K2 daily increases bone density and reduces fracture incidence.
Higher Omega-3 Blood Levels Add Healthy Years
A 2021 study found people with higher omega-3 blood levels live 4.7 years longer. Other studies link higher omega-3s to a 34% lower all-cause mortality risk.
NAC and Brain Aging
N-acetyl-L-cysteine (NAC) restores cellular glutathione, a key antioxidant that drops with age. Studies suggest NAC reduces brain aging and the risk for neurodegenerative conditions.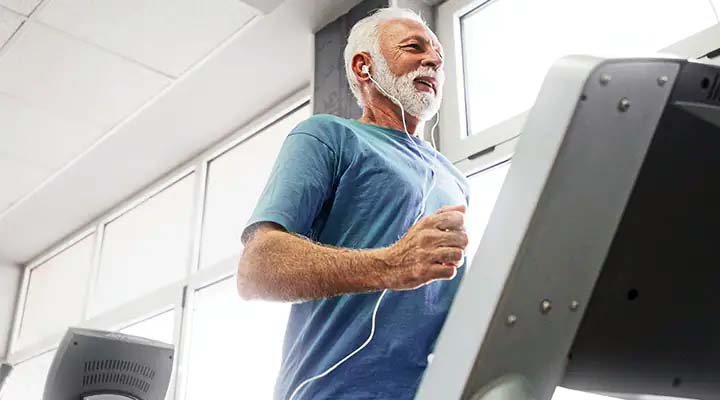 In the News: Mediterranean Diet Lower Risk of Sudden Cardiac Death
Mediterranean diet lowers risk of sudden cardiac death; French oak wood improves stress response; omega-3 improves depression by protecting brain cells; supplements lower breast cancer mortality.
As We See It: Age-Reversal Update
Life Extension funds research on pioneering rejuvenation techniques and coordinates with other scientific groups to validate methods to slow and reverse destructive aging processes.
Superfoods: Blueberries
Blueberries contain potent polyphenols that provide a wide array of health benefits. Ingestion of blueberry polyphenols may decrease the risk for cognitive decline, cancer, and heart disease.