Life Extension Magazine®
Issue:
November 2020
Scientists have identified four plant-derived compounds that support the body's endocannabinoid system without CBD.
Add Five More Years with One Therapy
Huge numbers of heart attacks and strokes occur in those who fail to keep systolic blood pressure below 120-130 mmHg. One study shows total life expectancy to be 5 years longer in those who achieve optimal blood pressure control.
Are You Resolving Inflammation
A human study published in January 2020 showed remarkable systemic benefits when pro-resolving mediators were added to fish oil.
Artificial Intelligence Identifies Longevity Pathways
Using deep learning artificial intelligence, scientists identified plant compounds that modulate many of the same pro-longevity pathways as metformin.
Vitamin D's Winter Immune Benefits
Clinical trials show that vitamin D decreases rates and severity of viral respiratory tract infections. More than 70% of Americans have either deficient or insufficient vitamin D blood levels.
Prebiotics for Better Health
In a clinical trial at UCLA School of Medicine, researchers found that the prebiotic XOS (xylooligosaccharide) increased the beneficial bifidobacteria for overall health.
In the News: Glucosamine Supplementation
Reducing salt supports immune function; glucosamine linked to lower mortality; magnesium lowers heart failure risk; metformin improves post-surgery survival among diabetics.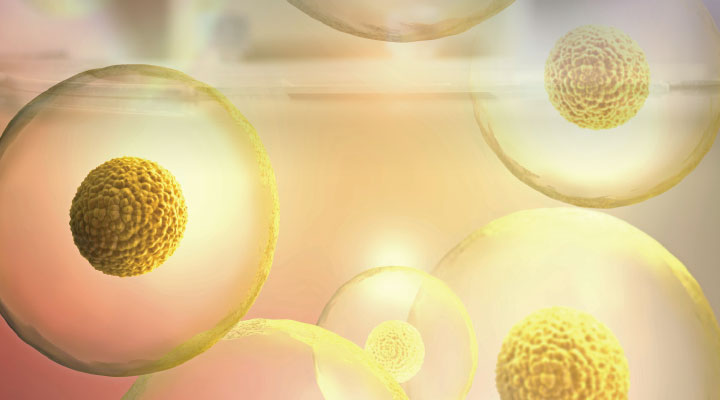 Treating Degenerative Diseases with Cell-Regenerating Exosomes
Dr. Linda Marban, CEO of Capricor Therapeutics, describes how regenerative factors called exosomes have therapeutic capabilities and may increase healthy longevity.
Foolproof Fish
Foolproof Fish teaches you, in full detail, how to cook 23 varieties of fish, plus shellfish, no matter where you live. We provide four of the book's recipes.
Superfoods: Onions
Onions provide sulfur and important antiviral and immune-boosting properties. Their compounds support heart health and bone density and may reduce the risk of certain cancers.