What Nutrients Support Immune Health?
Say hello to our immune health all-star lineup
Vitamin C
Encourages healthy immune system function
Vitamin D3
Helps maintain a balanced, effective immune response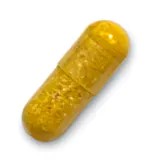 Two-Per-Day Multivitamin
Provides daily nutrients like vitamin C and 25 mg of zinc
Curcumin Elite
Promotes a healthy immune and inflammatory response
Which Kit is Right for Me?
Don't know where to start? Choose our Immune Starter Kit. Looking for an all-around support to your body's innate defenses? Order our Immune Gold Kit, with Vitamin D3, our Two-Per-Day, and Curcumin!
À La Carte Immune Support
Don't need the whole kit? Each of these premium formulas is available as a separate purchase at a great price